On July 11, the high-profile "2018 Food and Beverage Industry – Ringier Technology Innovation Awards" ceremony was held at the Shanghai New International Exposition Center. After independent deliberation by the senior judge group consisting of experts from industry associations and research institutions,
Sullair ultimately lived up to the expectations of all and stood out from many products to become the champion with their "Sullair DSP series of dry, oil-free, screw air compressors"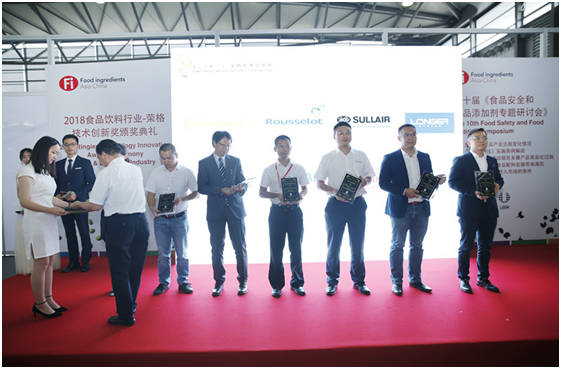 About the Ringier Technology Innovation Awards
The Ringier Technology Innovation Awards are sponsored by Ringier Trade Media, a leading Asian industry message media company, aimed at praising innovative products and technology with prominent contributions in the industry. Since its successful launch in 2006, the Ringier Technology Innovation Awards have been constantly promoted and developed in sectors such as food and beverage processing, plastics and metal processing and packaging. Now it has become the most international and professional technology innovation award in the industry!
For this, Sean Xie, President of Sullair Asia said: "It is a great honor for Sullair to win this award. As the global leader of air compressor equipment manufacturing, Sullair has always dedicated itself to using the most advanced technology, equipment and production process to consistently satisfy customer needs. In the future, Sullair will continue to carry forward our spirit of originality, quality and service to contribute to the development of more industries."
So how did this high-profile and industry-acclaimed air compressor win over the group of judges and users?
Let Sullair list out the reasons one by one: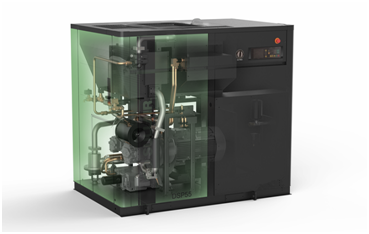 1. "Class 0" Oil-Free Certification
Certified by the certification institution TÜV Rheinland in Germany, Sullair DSP oil-free screw compressors can provide 100% oil-free compressed air at a high quality, its air quality has surpassed ISO 8573-1 standard and reached the highest "class 0" oil free grade.

In terms of the food and beverage processing industry, an industry with higher demand on air and environment, oil-free air compressors have provided maximal exhaust air quality guarantee, the safety of supporting equipment required for users and the production environment so that customers can rest-assured of the quality of food and beverages.
2. High-performance Heads
DSP oil-free air compressors are equipped with built-in, newly-developed high-performance heads. Based on the feature of
anti-leakage, it has further guaranteed that stainless steel rotors with excellent corrosion resistance and durability are kept
at optimal intervals to help enterprises improve their production efficiency.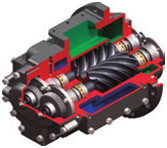 3. Energy Conservation and Environmental Protection
DSP oil-free screw air compressors are equipped with built-in, V-type variable speed control and loading capacity control technology, which can not only cope with various loading demands, but also fully leverage energy conservation effects through its exceptional stability. In addition, the oil fume recovery equipment and automatic drain valves for condensed water can drain condensed water during intervals while not wasting compressed air to achieve good environmental protection effects.
Energy-conserving and environmentally-friendly "Green" oil-free air compressors help food and beverage products return to "green nature".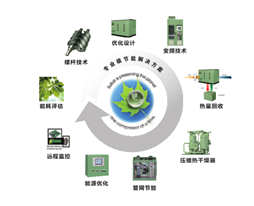 4. Convenient Operation
While the energy conservation performance has been enhanced, DSP oil-free compressors pursue operation convenience even more. They are equipped with a large LCD so that the operation status of compressors and various settings are apprehended at a glance. Energy-conserving operation and timing operation functions can all be realized through simple steps to enhance the management and maintenance efficiency of customers' compressors.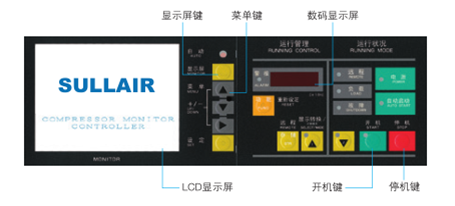 5. Low-noise Design
Equipped with built-in low-noise heads, DSP oil-free screw air compressors have also adopted vibration insulation structures for its drive system and lowered the noise through reducing the sound of air inlet and outlet to maximally optimize the production environment of the food and beverage industry.
6. Wide Range of Models
To cope with high air outlet pressure, DSP oil-free air compressors have a rich variety of products, extensively adopted in
different operation systems based on varying customer needs.
To make further progress, in its 2020-2021 proposal, Sullair hopes to also give full play to the advantages of oil-free air
compressors while aat the same time focusing on the R&D of new products. Through expanding its sales, Sullair hopes to
make more contribution to improving the production efficiency and environment for the processing of food and beverages.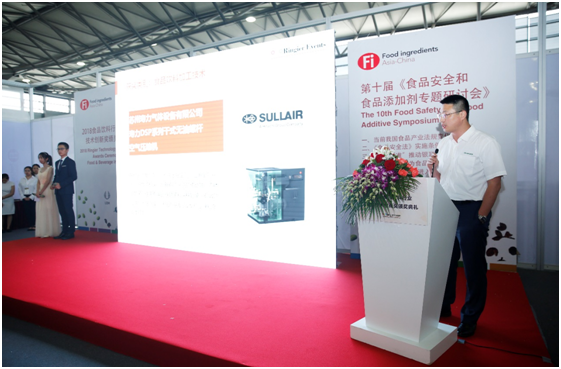 2018 Food and Beverage Industry – Ringier Technology Award is recognition of Sullair but also a kind of spur
It represents industry affirmation for Sullair air compressors and more so symbolizes the trust placed by customers on the craftsmanship and quality of Sullair products
We will continuously carry forward Sullair quality because Sullair is not just air compressors alone