From 21-22 November 2018, the tenth annual Food & Beverage Manufacturing Summit was held in Shanghai as scheduled. This event gathered a large number of prominent individuals from across the food industry to explore the latest trends in food and beverage manufacturing and technologies, to tackle the dynamic challenges of pursuing "healthy development", and to identify and experiment with various possibilities for collaborative technological innovation and cross-border cooperation.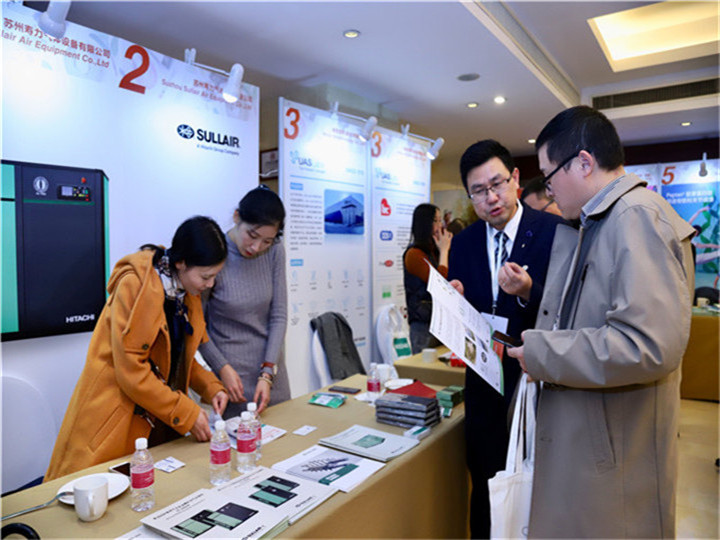 As a leader in the air compressor industry,
Sullair was also invited to this summit.
Based on Sullair's extensive experience with the applications of oil-free products in the industry,
Sullair representatives gave a brilliant speech titled
"An Introduction to Sullair's Oil-Free Air Compressor Technology."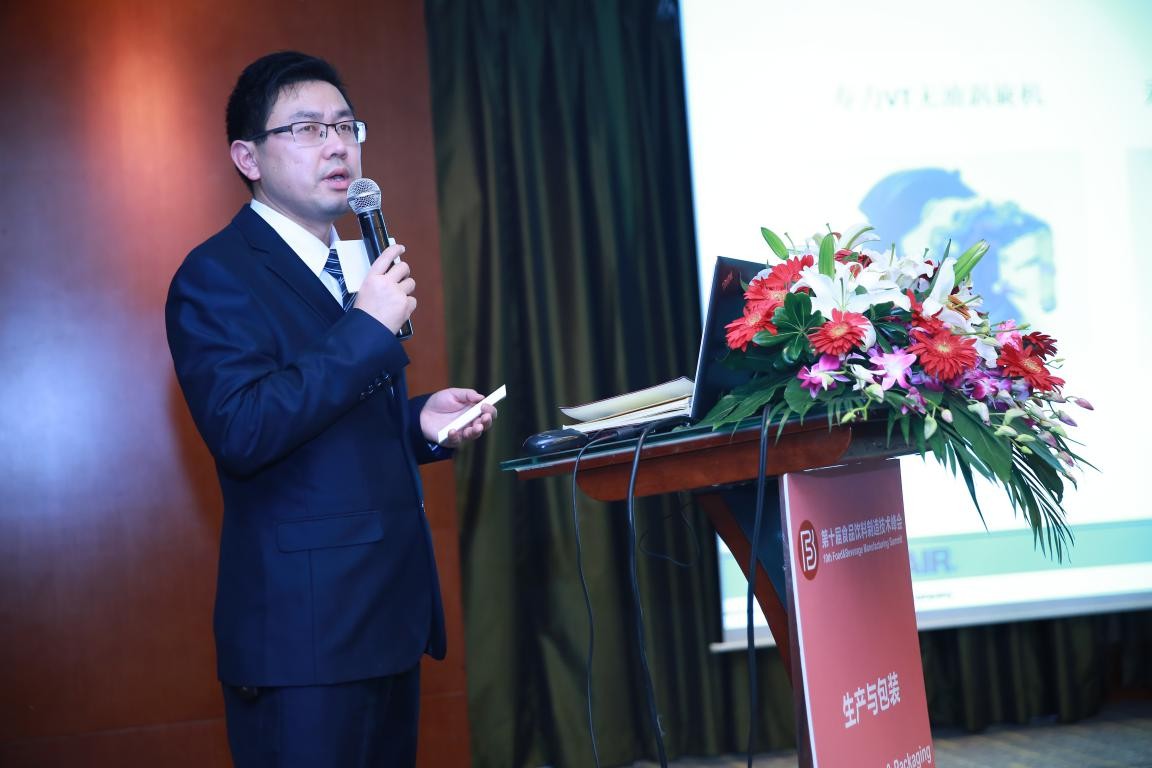 From the DSP Oil-Free Air Compressor which received the 2018 Ringier Technology Innovation Award for the Food and Beverage Industry, to the VT series of oil-free air compressors used by the leading hotpot companies, Sullair's innovative products have always delivered outstanding performance in the food industry.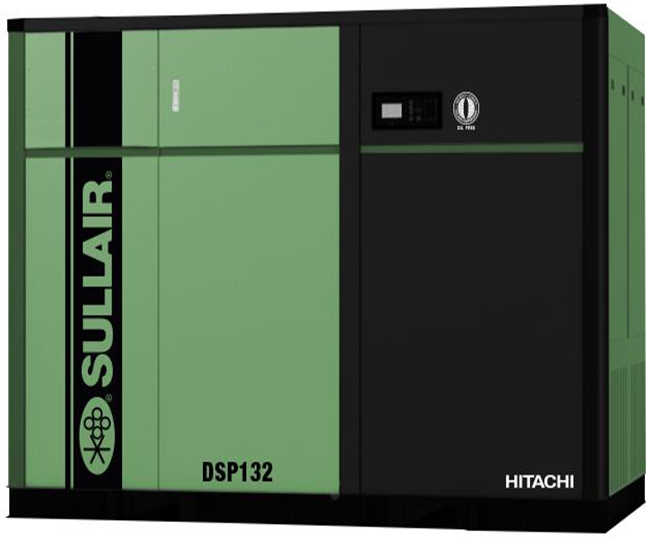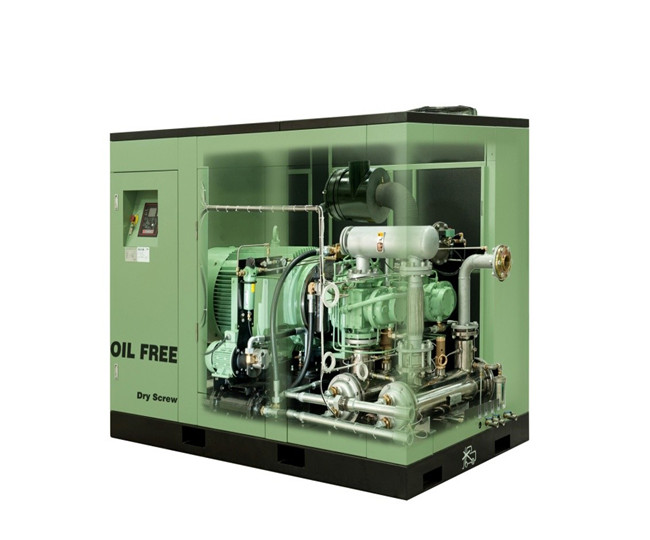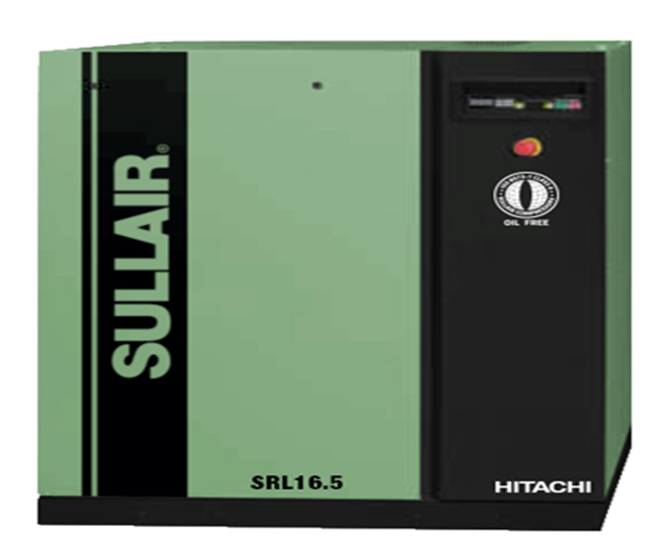 Sullair's oil-free products include its oil-free dry screw compressors, the oil-free wet screw compressors and oil-free rotary
screw compressors. These products boast an extremely wide field of applications. Based on their key fundamental "oil-
free" technology, each of these products stands out with their own technical advantages.
Regarding the DSP Oil-Free Dry Screw Compressor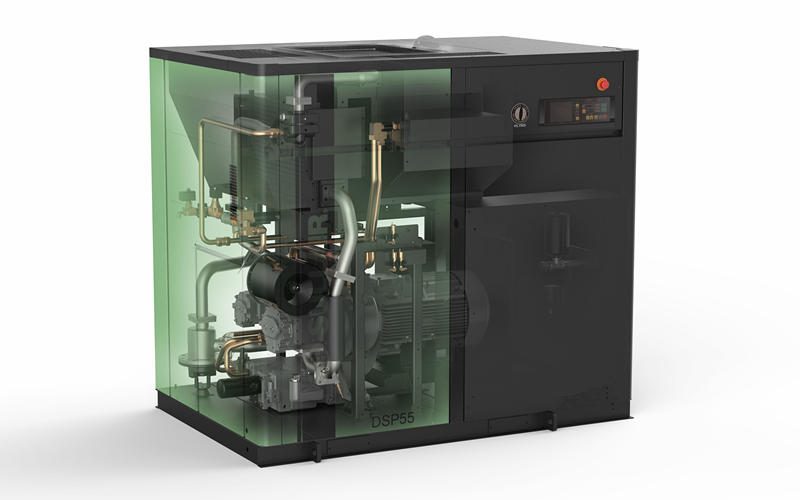 The DSP features a newly-developed high-performance machine head, which guarantees improved corrosion resistance by preventing and avoiding leaks.
The DSP also uses Sullair's independently developed V-shaped variable speed control system and load control technology, which maximize energy savings.
Its operations are flexible for use with a wide range of devices, and the DSP can be customized with a variety of different operating systems to suit the needs of users.
Powerful, energy-saving, and environmentally-friendly; safe and worry-free green production
Regarding the GS Oil-Free Wet Screw Compressor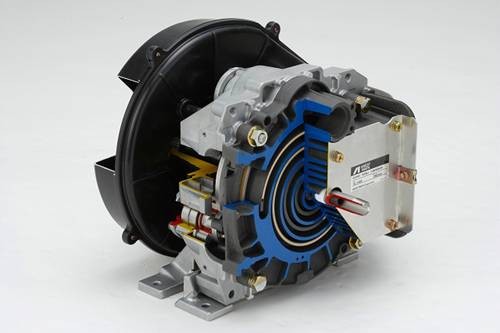 VT emits extremely little vibration and noise during use, and can be employed without causing disturbance even in an office environment.
VT uses the latest vortex screw compressor technology, and comes equipped with a spare engine, ensuring high levels of efficiency and a long service life.
VT requires little installation space, and its back and right sides are both vertically flat surfaces. The dorsal exhaust structure also saves a great deal of space at the top.
Clean, efficient, convenient, and low-noise; perfect for food manufacturing applications
Regarding the GS Oil-Free Wet Screw Compressor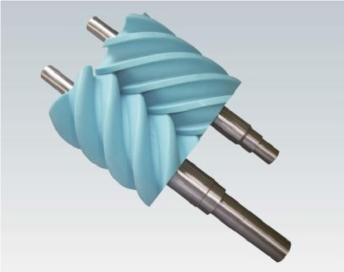 GS uses a composite resin rotor, a corrosion-resistant stainless steel spindle, and a corrosion-resistant brass casing, all of which guarantee long-term corrosion aversion.
It also features an advanced twin-screw structure and an optimized bearing configuration to ensure the long-term efficient operations of the compressor engine.
GS combines a water-lubricated spindle seal with an enclosed bearing cavity with grease-lubricated bearings to ensure low-impurity, oil-free exhaust under any conditions.
High-efficiency; corrosion-resistant; low exhaust; superior production and advanced user experience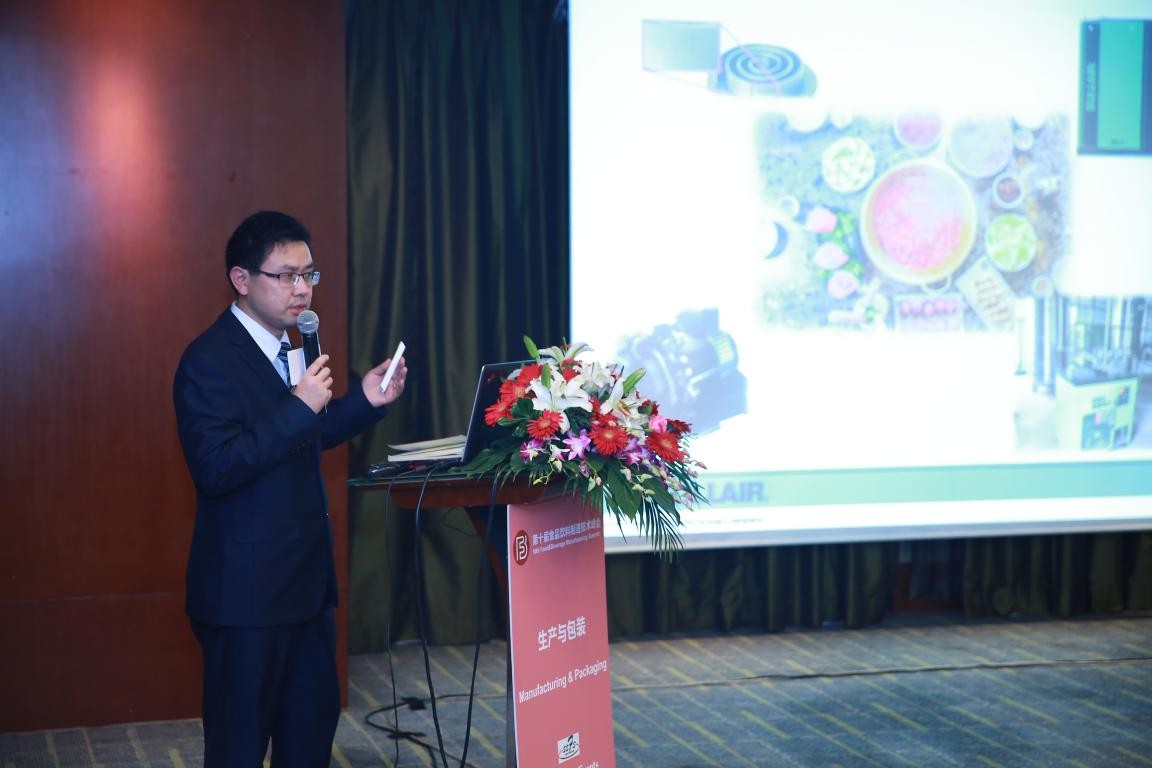 Sullair has been deeply investing in the air compressor market for more than 50 years, and the company has established a comprehensive sales and service system that covers numerous regions across the world. Thanks to innovative technologies and extensive experience, Sullair's oil-free air compressors are providing comprehensive and advanced technical solutions for numerous internationally-renowned food and beverage companies.